How to get started?
After installing this extension, select the Extract Type in the pop-up window of the extension, enter the corresponding Username, Hashtag, Location Id, Post Link, and click the "EXTRACT" button to start working.
What is the difference between a Free account and a Pro account?
Free account

can only export up to 30 emails.

Pro account

can export Unlimited emails.
What are the limits of Instagram?
Instagram (not IGEmail) limits the number of web requests in any given time period. Their limits are not exactly known, may change at any time, and will vary from account to account.

There are four main types of restrictions:
A 429 limit is very common. It usually takes between 1 and 15 minutes to clear.
A 400 restriction is occasionally hit and usually requires a simple account verification to be completed and restored.
A soft restriction is occasionally hit and usually lasts about 10 minutes, after which it can be restored.
Hard restrictions occur less frequently but last longer, usually at least 12 hours, sometimes up to 48 hours.
Why do I get a 404 error code?
You may enter the error Instagram username. You can try it out by clicking the Continue button.
Why does the extension not work?
Such as the case below: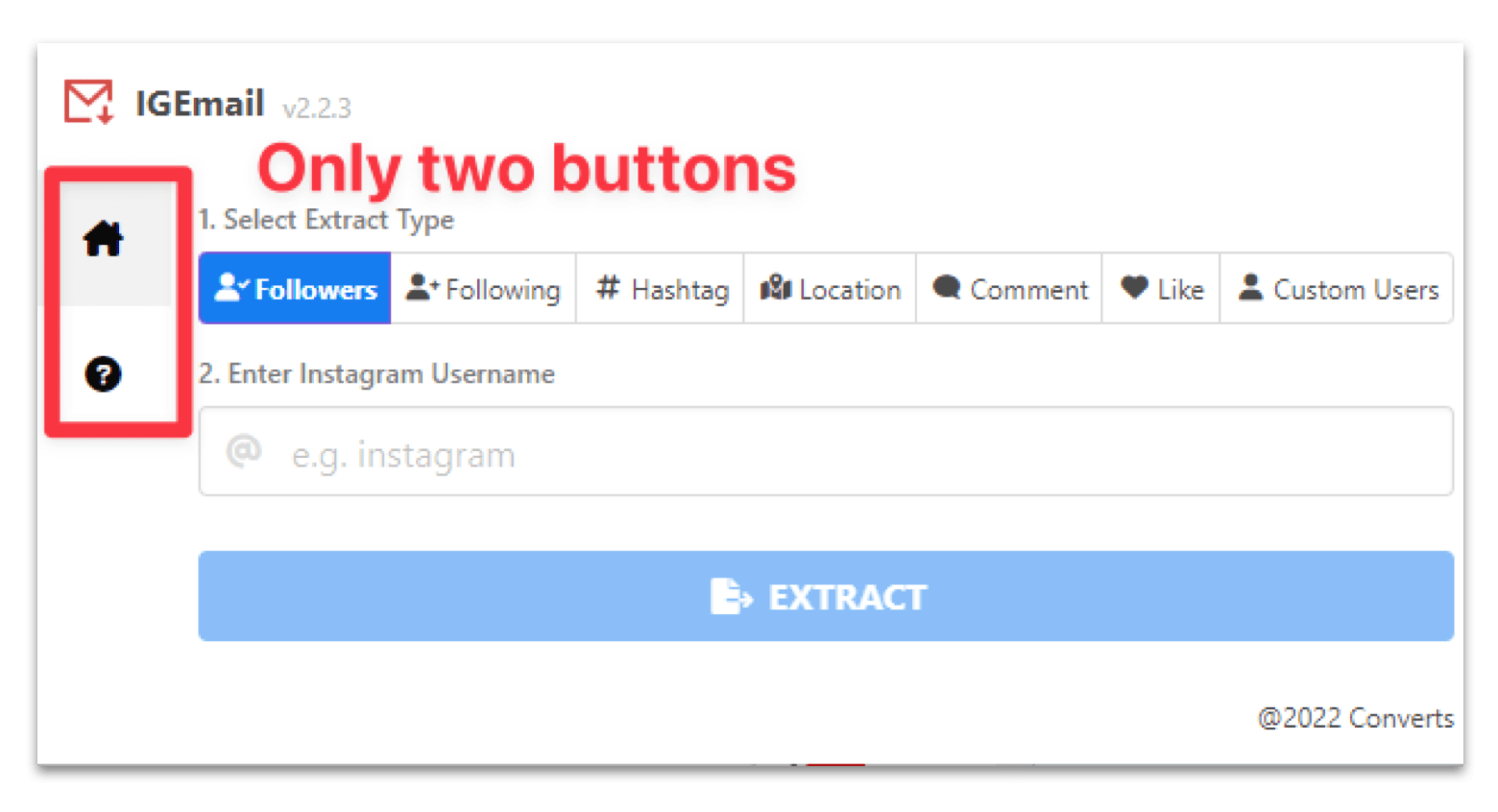 Maybe we have released a new version recently. And there may be a problem with the update mechanism of the extension. So just reinstall the extension and it should work again. Feel free to contact us if you have any questions at [email protected].
Why is it not responding when I use google login?
You can wait a little longer, or switch the network or restart the browser to try.
Why extracted 0 users?
We sometimes find that there may be some tricks, such as if it doesn't work, you can click on Instagram and see the user's followers. Then do the export. It may be to prevent abnormal user behavior. Suggest to imitate normal users normally, such as liking and viewing posts.
Why I have already paid for the subscription and it doesn't give me the pro version?
Maybe the billing email and the login email are mixed. You need to log in with your login email.
How to cancel my subscription?
You can cancel your premium subscription at any time, by clicking the PRO button, and finally clicking the CANCEL SUBSCRIPTION button.